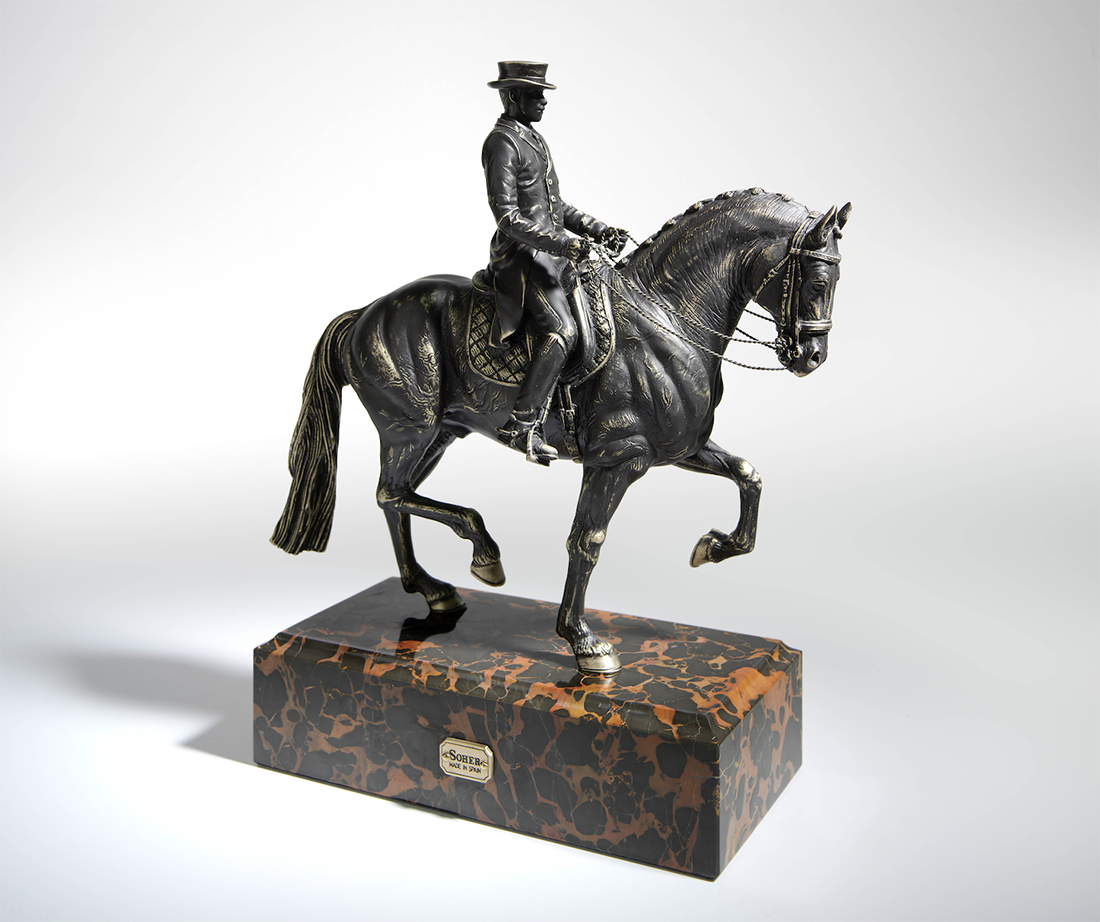 Now that the Tokyo Olympic Games are in full swing and Horse Dressage is one of its official competitions, we want to introduce the latest of our bronze sculptures: the Horse Dressage Figure.
We would also like to send our best wishes to all participants in the Dressage Horse category and in the rest of the Olympic specialties.
The Horse Dressage Figure is a product of the special admiration that the SOHER family feels for the equestrian universe. Inspired by the nobility of this animal, our designers show in this figure the beauty of the movement created by the dressage rider and the horse, together.
This bronze sculpture highlights the figure of the horse and the perfect harmony of its movements. With more than 75 years' experience, SOHER is defined by the exquisite care we give to every detail, and our love for art is apparent in every one of our creations.
SOHER's team of designers prepares each piece by combining the best artistic traditions with avant-garde trends in interior design and decoration, creating unique, delicate, and exclusive ambiences for our customers.
Draftsmen, sculptors, decorators and an extensive team of artists and artisans turn our ideas and inspirations into exclusive bronze sculptures, which come to life at their hands after starting out as sketches and models in constant evolution.
Once more, the SOHER family has made an extra effort to show all the tradition and craftsmanship of our company.