The luxury occasional furniture collection of Soher offers a wide variety of elements from which to choose. They all share an exquisite manufacturing process, guided by the expert hand of the master craftsmen and women of Soher, who apply their many years of experience and knowledge to every piece, resulting in careful and detailed work and a highly developed sense of aesthetics.
At Soher we have a special and particular view of decoration. Our experience enables us to obtain unique and exclusive decorative objects, highly appreciated around the world. Luxury occasional furniture that does not go unnoticed, in which beauty and quality, synonymous with our brand, transmit all their personality to the room.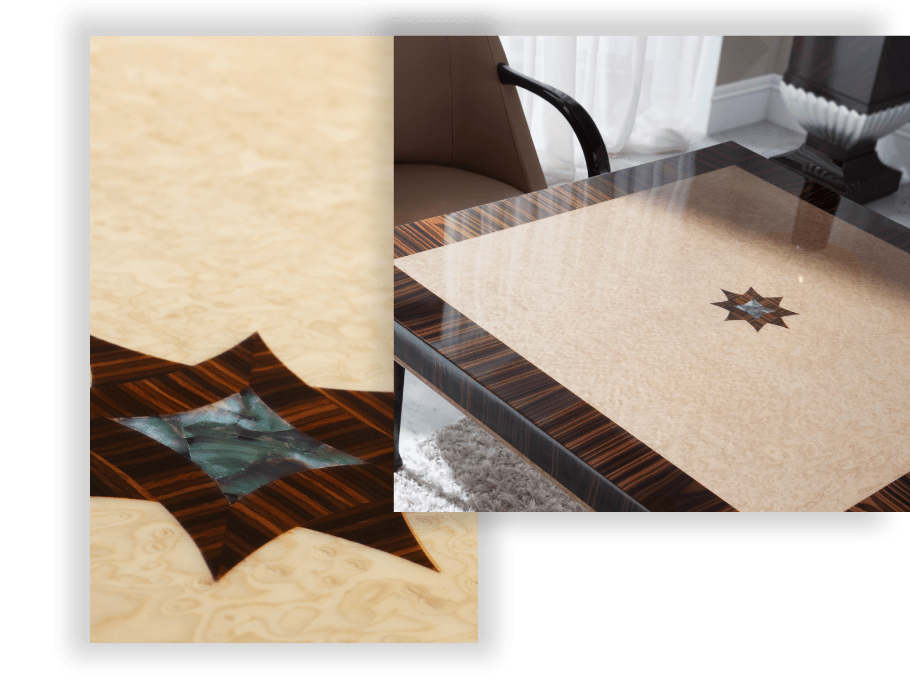 Craftsmanship and detail in every surface
We use fine hardwoods, semiprecious stones, Swarovski crystals and excellent bronzes. We produce fascinating pieces of furniture for our customers, from coffee and dining tables, sofas and bedside tables to chairs, occasional furniture, beds and bronze figures.