Functionality and exclusivity
The luxury tables of Soher reflect a timeless design and offer considerable functionality that enables us to decorate the most elegant rooms. The careful selection of raw materials is one of the hallmarks of Soher, with woods such as ebony, hand carved reliefs, mother-of-pearl inlay, gold and silver leaf finishes, leather and elegant marquetry that bring nobility to each one of our creations.
Coffee and occasional tables
At Soher the collection of luxury tables includes a wide range of models, each one of which has been manufactured with the maximum attention to technical details and aesthetic design. The result of this process is the creation of luxury objects, the hallmark of Soher. Each one of our tables, distinguished and singular, helps to create pleasant surroundings and unforgettable moments spent around the table.
Our particular vision of decoration at Soher also extends to the production of luxury tables, creating unique and exclusive pieces that travel to the leading markets around the world, since they benefit from the prestige of Soher. At Soher, every luxury table is synonymous with beauty, quality and style.
Funcionalidad y belleza. Las mesas de centro de los salones son importantes para generar un entorno cómodo y funcional. Las colecciones Palace, Ritz, Earth o Savoy disponen de sus propios modelos.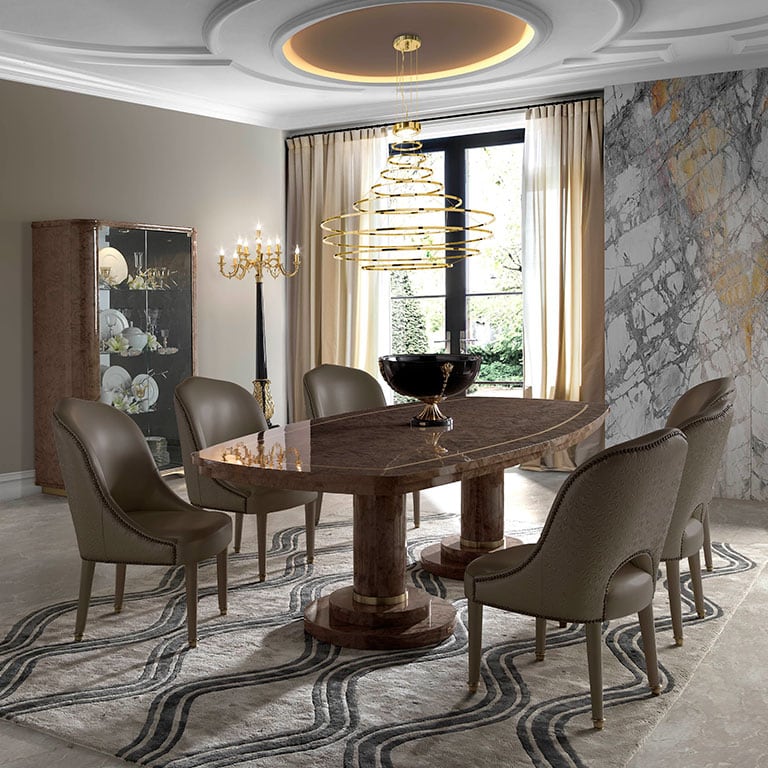 Las colecciones Palace, Earth, Metrópolis y Astoria de comedor cuentan con distintas opciones de mesas de comedor que encajan a la perfección con el resto de sus productos.
Acabados de pan de oro y plata, o maderas de ébano conforman las distintas mesitas de noche de nuestras colecciones de dormitorio, Ritz y Savoy.
Mesitas auxiliares que cumplen una función práctica a la vez que bella. Así son en las colecciones Ritz, Earth y Savoy.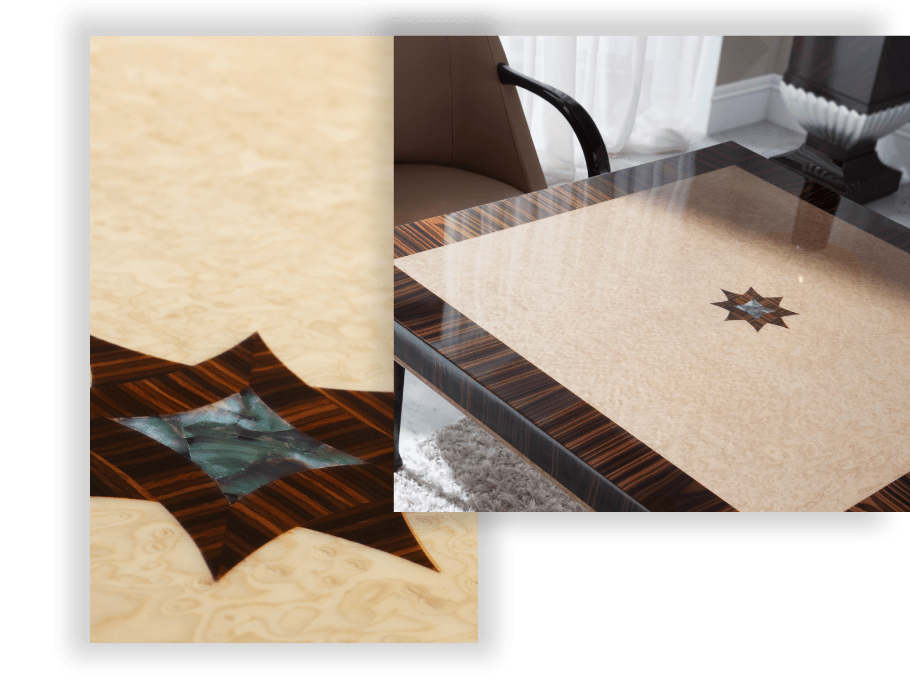 Artesanía y detalle en cada superficie
Utilizamos maderas nobles, piedras semipreciosas, cristales swarovski y excelentes bronces. Producimos para nuestros clientes fascinantes muebles que van desde sofás, mesas de centro, de comedor y mesitas de noche hasta sillas, muebles auxiliares, camas y figuras de bronce.