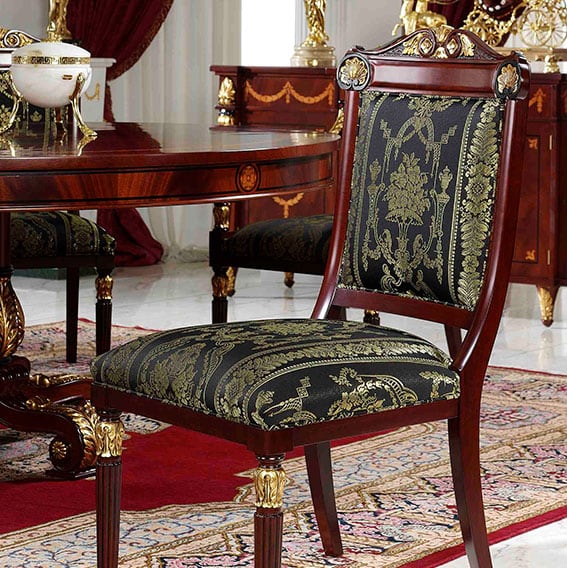 We can produce all kinds of chairs, made to measure for every project, in both classic and contemporary styles.
To talk about the furniture of Soher is to talk about handmade furniture, exclusive and sophisticated. We work for the best clients, for the most exclusive hotels and the most distinguished rooms, and this means that we must excel and surpass ourselves every day. In the manufacturing process for our luxury chairs we use the best materials, from crown-cut walnut to gold plated details.
Our sophisticated luxury chairs, handmade by our skilled master craftsmen, bring together tradition and avant-garde, looking towards the future. Ideal pieces to celebrate special occasions or unique moments. The chairs of Soher provide the wellbeing and comfort you need at such times.
At Soher, as specialists in the manufacture of high-end and luxury furniture, luxury chairs acquire a leading role in the manufacturing process. From our origins in 1942 to the current third generation, the company has grown and evolved to become a reference for exclusive designer furniture. At Soher the chairs of each collection combine all the know-how and experience of the company.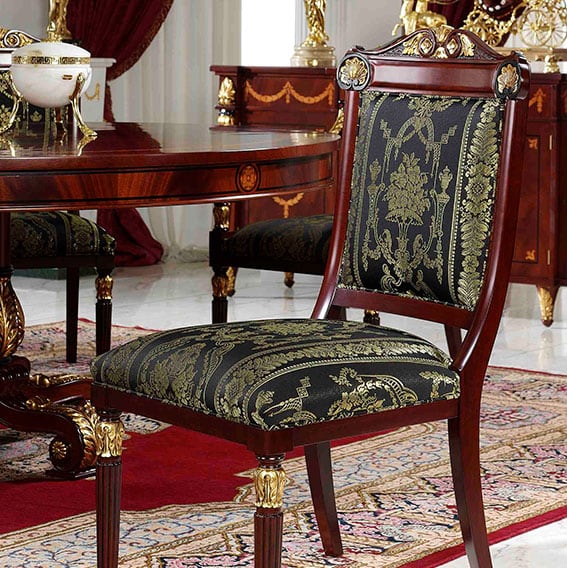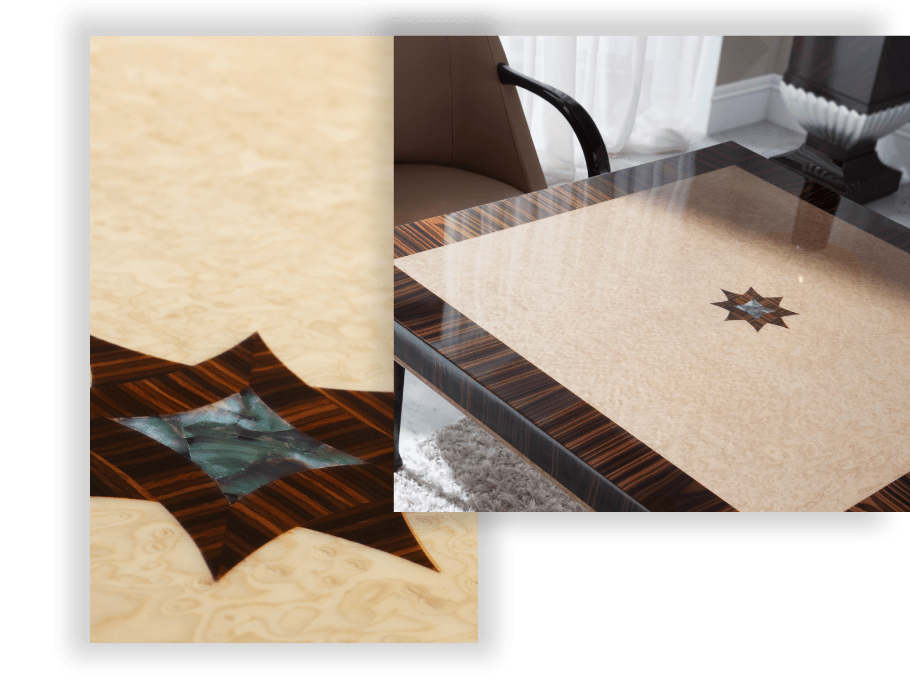 Artesanía y detalle en cada superficie
Utilizamos maderas nobles, piedras semipreciosas, cristales swarovski y excelentes bronces. Producimos para nuestros clientes fascinantes muebles que van desde sofás, mesas de centro, de comedor y mesitas de noche hasta sillas, muebles auxiliares, camas y figuras de bronce.