American walnut and myrtle burlwood veneers, printed velvet, a wide range of tones, exotic woods, rich upholsteries, glossy lacquers. We can find all of these in the luxury sofa collections of Soher. Pieces that form part of different collections in Soher, with which any room can be furnished with style.
A wide variety of options
The luxury sofas of Soher are essential pieces with which to dress any room that we wish to imbue with singularity and distinction. Available in a wide variety of tones, ranging from apparent neutrality to intense and alluring colours to enjoy moments of relaxation or distended conversations.
In the manufacture of our luxury sofas, Soher benefits from the experience of a multidisciplinary team of professionals inspired by nature and its splendour and the classic elegance of the lines. The result is a range of soft and comfortable sofas in a wide variety of leather upholsteries that become the perfect ally in any room.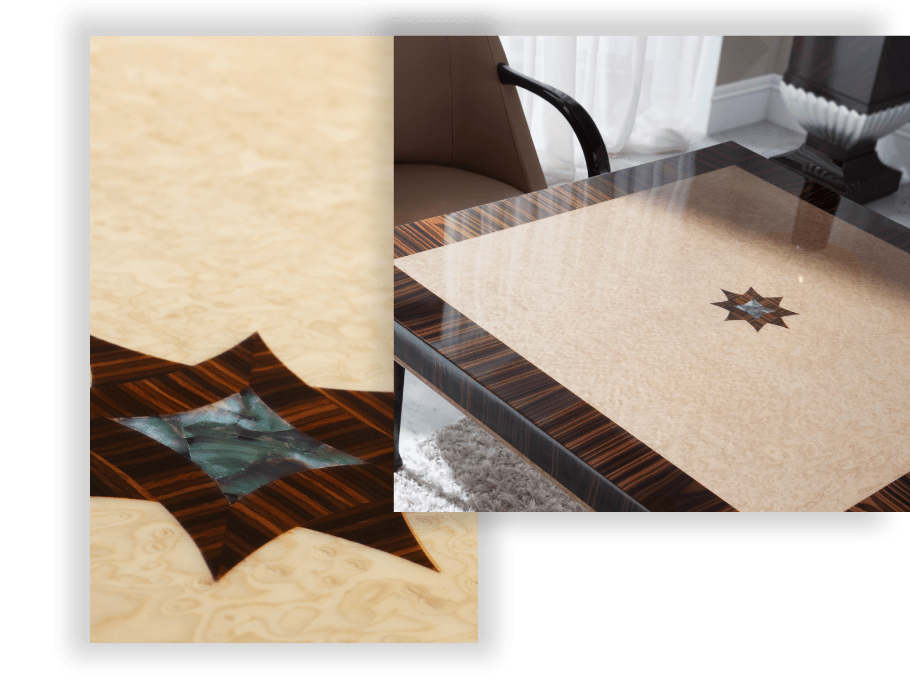 Artesanía y detalle en cada superficie
Utilizamos maderas nobles, piedras semipreciosas, cristales swarovski y excelentes bronces. Producimos para nuestros clientes fascinantes muebles que van desde sofás, mesas de centro, de comedor y mesitas de noche hasta sillas, muebles auxiliares, camas y figuras de bronce.